It is with profound sadness that the National Institute of Justice and the CrimeSolutions team acknowledge the passing of a dedicated researcher, scholar, and leader in the corrections research field. Dr. Latessa served as a Senior Researcher on the CrimeSolutions program since its inception. NIJ and all those who have worked on CrimeSolutions owe him an enormous debt of gratitude.
Dr. Latessa was a Professor and Director of the School of Criminal Justice at the University of Cincinnati. For CrimeSolutions, Dr. Latessa was a Senior Researcher since 2010 and conducted more than 200 courts and corrections program reviews and close to 30 practice reviews. He published more than 170 works in criminal justice, corrections, and juvenile justice and directed more than 195 funded research projects, including studies of day reporting centers, juvenile justice programs, drug courts, prison programs, intensive supervision programs, halfway houses, and drug programs.
In 2013, Dr. Latessa was identified as one of the most innovative people in criminal justice by the Department of Justice's Bureau of Justice Assistance national survey of criminal justice leaders. He nurtured countless new investigators and students along their career paths, many of whom would ultimately become noted scholars.
Dr. Latessa's contribution to the cause of justice in the United States goes far beyond his work with CrimeSolutions. The legacy he leaves our field is rich and meaningful, and his loss is deeply felt by so many.
CrimeSolutions is a central resource to help practitioners and policymakers understand what works in justice-related programs and practices. Its purpose is to assist in practical decision making and program implementation by gathering information on justice-related programs and practices and reviewing evaluation and meta-analysis research against standard criteria.
CrimeSolutions By the Numbers...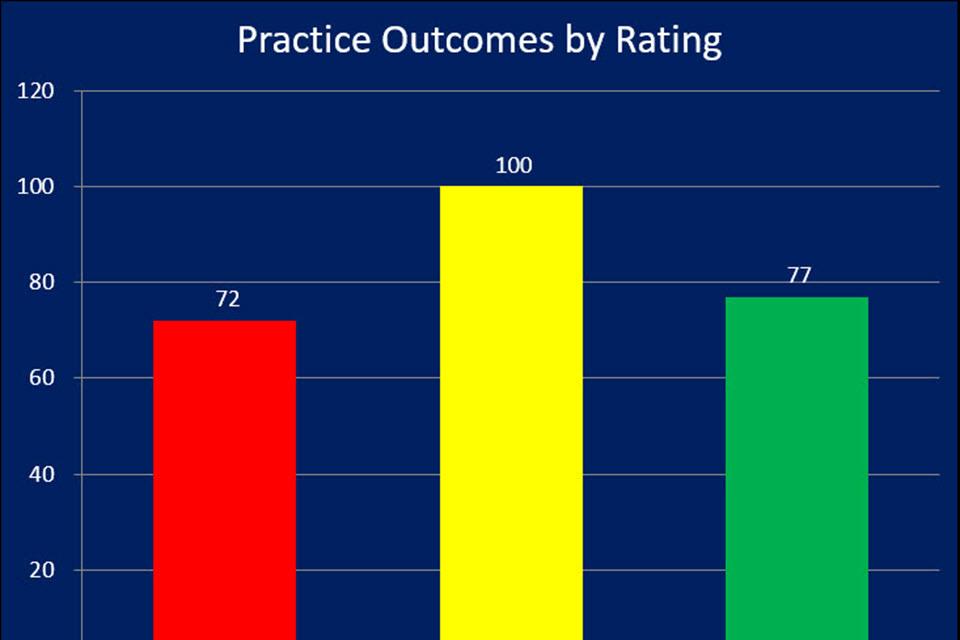 While programs receive a single rating, CrimeSolutions rates individual outcomes for practices – a single practice can include multiple rated outcomes. Historically, for every outcome rated:
29% resulted in a rating of No Effects.
40%resulted in a rating of Promising.
31% resulted in a rating of Effective.
A Program is a specific set of activities carried out according to guidelines to achieve a defined purpose. Program profiles on CrimeSolutions tell us whether a specific program was found to achieve its goals when it was carefully evaluated. 
A Practice is a general category of programs, strategies, or procedures that share similar characteristics with regard to the issues they address and how they address them. Practice profiles tell us about the average results from multiple evaluations of similar programs, strategies, or procedures.